Crypter – The Next Shibu Inu To Disrupt The Crypto Space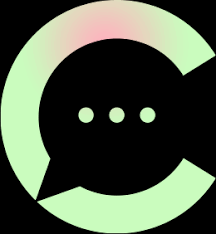 Innovative crypto-driven social networking platform, Crypter, introduces $Crypt Token, a groundbreaking digital asset as part of their Engage to Earn reward system
Crypter was created to deliver a true social networking experience, with the Facebook-like platform bringing together different categories of people and allowing them to profit from being a part of the ecosystem with a unique Engage to Earn reward system. In a related development, Crypter has launched the $Crypt Token, described by experts in the crypto space as "the Next Shibu Inu."
The adoption of the Engage-to-Earn Reward System stands Crypter out, opening an amazing world of opportunities, promoting the fast-emerging world of non-fungible tokens (NFTs) while also connecting crypto enthusiasts without fear or toxicity associated with traditional social media platforms.
The $Crypt Token is part of the all-inclusive crypto ecosystem, with unique features that have earned it the title of "the Next Shibu Inu." CrypterToken ($CRYPT) is already gaining traction, with features that support the massive growth of the Crypter ecosystem, reward all holders, and potentially grow steadily. The token is expected to enjoy increased interest and ultimately see a steady increase in value as the trading volumes grow exponentially due to the project backing it.
There are also plans to launch Crypter mobile app for users of Android and iOS devices as well as ChainQuest, a fighting game that will chart a new course in the global industry and the blockchain space. The developers of the ecosystem also plan to launch an email platform dedicated to Crypter, enabling users to create their very own @crypter.com or @crypter.io
For more information about the $Crypt Token and the entire Crypter ecosystem, visit – https://crypter.quest/. Crypter can also be found across social media, including Twitter and Telegram.
Media Contact
Company Name: Crypter
Contact Person: Nick Lorenzana
Email: Send Email
City: Metro
State: Manila
Country: Philippines
Website: www.crypter.quest