Monkey Wrench Press Offers Jim Starlin's Dreadstar vs. The Inevitable Graphic Novel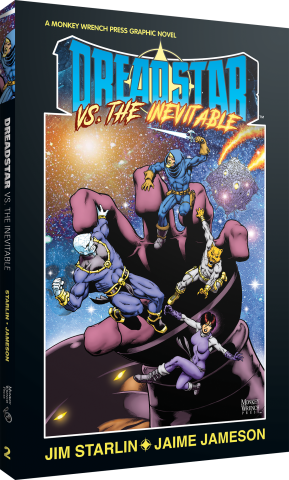 Legendary comic creator Jim Starlin is known for creations like Thanos, Gamora, Drax, and the Infinity Gauntlet, and many others, which account for a huge swath of the Marvel Cinematic Universe. But one of Starlin's other creations is even more dear to him: Vanth Dreadstar, the hero of the Dreadstar space saga that Starlin began chronicling four decades ago.
Starlin is returning to his hero with an original graphic novel, Dreadstar vs. The Inevitable, the first project released by new publisher Monkey Wrench Press. The storyline continues the journey Vanth Dreadstar began in Dreadstar Returns, Starlin's recent, triumphant return to the character and his universe.
"Working on Dreadstar again is like visiting old friends. But this go around has the additional benefit of me getting to actually work with other old friends like Ron Marz and new friends like Chris Scioli and the marvelously talented and beautiful Jaime Jameson. Monkey Wrench forever!" – Jim Starlin
Dreadstar vs. The Inevitable is a 120-page hardcover graphic novel. Monkey Wrench Press is partnering with Starlin on a Kickstarter campaign to bring the volume directly to fans. The volume continues the story of Starlin's most personal creation, Vanth Dreadstar, last survivor of the Milky Way galaxy, and his quest to bring justice to the universe. As part of the campaign, Monkey Wrench will offer the first softcover printing of Dreadstar Returns. Additional exclusive Dreadstar and Starlin rewards will be offered as part of the campaign.
The Kickstarter campaign launched Jan 24, 2023. The complete Dreadstar vs. The Inevitable graphic novel already finished, with Starlin writing, penciling, and coloring, with inks by co-creator Jaime Jameson who also has several new projects in development.
Once the campaign closes, the book will go to press immediately and be fulfilled for backers shortly thereafter.
"We couldn't ask for a better partner than Jim Starlin to launch our publishing line," Monkey Wrench Publisher Chris Scioli said. "Helping Jim bring more Dreadstar into the world is an honor. We know he has more Dreadstar stories to tell beyond this one, and we intend to be here for all of them, as well as some other classic Starlin properties."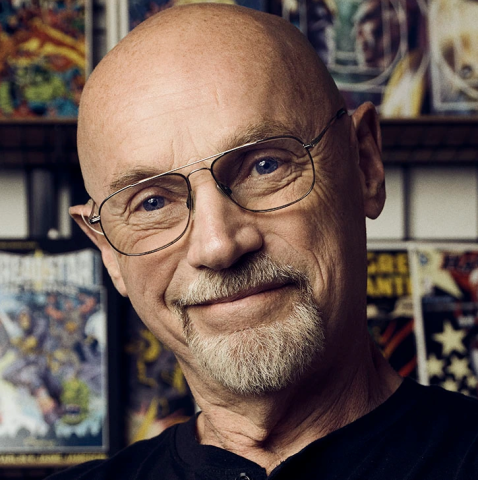 Dreadstar vs. The Inevitable page is live on Kickstarter now: https://bit.ly/DREADSTAR_MWP
Monkey Wrench Press is a publisher of comics, graphic novels, and art books across a range of genres for diverse audiences, collaborating with creators as partners in order to bring their visions to life.
For more details contact [email protected]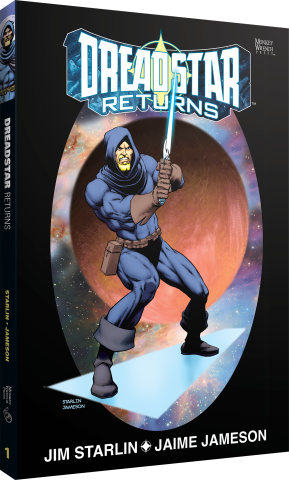 Media Contact
Company Name: Monkey Wrench Press
Contact Person: Christopher Scioli
Email: Send Email
City: Buffalo
State: New York
Country: United States
Website: kickstarter.com/projects/mwp/dreadstar-vs-the-inevitable