COVID-19 Pipeline Insight and Clinical Trial Analysis Featuring 400+ Key Companies by DelveInsight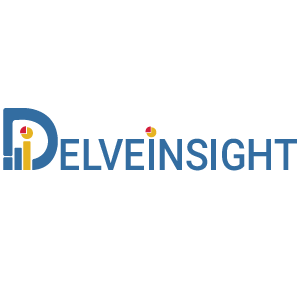 DelveInsight's, "COVID-19 Pipeline Insight, 2023," report provides comprehensive insights about 400+ companies and 400+ pipeline drugs in COVID-19 pipeline landscape. It covers the pipeline drug profiles, including clinical and nonclinical stage products. It also covers the therapeutics assessment by product type, stage, route of administration, and molecule type. It further highlights the inactive pipeline products in this space.
"COVID-19 Pipeline Insight, 2023" report by DelveInsight outlays comprehensive insights of present scenario and growth prospects across the indication. A detailed picture of the COVID-19 pipeline landscape is provided which includes the disease overview and COVID-19 treatment guidelines. The assessment part of the report embraces, in depth COVID-19 commercial assessment and clinical assessment of the pipeline products under development. In the report, detailed description of the drug is given which includes mechanism of action of the drug, clinical studies, NDA approvals (if any), and product development activities comprising the technology, COVID-19 collaborations, licensing, mergers and acquisition, funding, designations and other product related details.
Key takeaways from the COVID-19 Pipeline Report
Over 400+ COVID-19 companies are evaluating 400+ COVID-19 pipeline therapies in various stages of development, and their anticipated acceptance in the COVID-19 market would significantly increase market revenue.
The leading COVID-19 Companies are developing novel drug candidates to improve the COVID-19 treatment landscape include Westvac Biopharma, Xenothera, Windtree Therapeutics, Vir Biotechnology, ViiV Healthcare, Verastem, VBL Therapeutics, Vasomune Therapeutics, Inc., Valneva, Uni-Pharma Kleon Tsetis Pharmaceutical Laboratories, UNION Therapeutics, Trustem, Toscana Life Sciences, Throne Biotechnologies, Thirty respiratory Limited, Theravance Biopharma, TC BioPharm, Syntax for Science, S.L, SyneuRx, Swedish Orphan Biovitrum, Swedish Herbal Institute AB, Stemedica Cell Technologies, Staidson (Beijing) Biopharmaceuticals Co., Ltd, Sound Pharmaceuticals, Sorrento Therapeutics, SolAeroMed, SK Bioscience, Sinovac Biotech Co., Ltd, Sinocelltech, Shenzhen Kangtai Biological Products Co., Ltd., Shaperon, Senhwa Biosciences, Inc., Selva Therapeutics, Archivel Farma, R-Pharm, Rohto Pharmaceutical, Revimmune, Resverlogix Corporation, Restorbio, Resolve Therapeutics, Renibus Therapeutics, ReiThera, Regeneron Pharmaceuticals, RedHill Biopharma, Red de Terapia Celular, Reata Pharmaceuticals, Inc., Qurient Co, Quercis Pharma, PureTech, Pulmotect, PTC Therapeutics, Pluristem Ltd., Pliant Therapeutics, Pharming Technologies B.V., Pharmenterprises, Pharmamel S.L., Pharma Holdings, Pharco Pharmaceuticals, Pfizer, Petrovax, Paion UK Ltd., Ashvattha Therapeutics, Inc. (Orpheris), OPKO Health, Oncotelic Inc., National Resilience, Inc. (Ology Bioservices), Olatec Therapeutics LLC, Novavax, Novartis Pharmaceuticals, Notitia Biotechnologies Company, Noorik Biopharmaceuticals, Nobelpharma, Moderna, Moderna, MetrioPharm, Merck Sharp & Dohme Corp., Merck KGaA, Medicago Inc., Mallinckrodt, Mabwell (Shanghai) Bioscience Co., Ltd., Lifefactors Zona Franca, Leading BioSciences, Kiniksa Pharmaceuticals, Ltd., 3M, 4D Pharma, AbbVie, Apotex, AgelessRx, AgenTus Therapeutics, AiCuris, AlloVir, Apeiron Biologics, Bausch Health Americas, BeiGene, Biotest, Bio-Thera Solutions, Cadila Healthcare Limited, Cellenkos, Cellularity Incorporated, Chiesi Farmaceutici S.p.A., Clene Nanomedicine, Codagenix, Debiopharm, Direct Biologics, Eiger BioPharmaceuticals, Emergent Biosolutions, Enlivex Therapeutics, Evergreen Therapeutics, Faron Pharmaceuticals, Frontier Biotechnologies, FSD Pharma, Genentech, Inc., Globavir Biosciences, Grand Medical, Grifols Therapeutics LLC, Inotrem, Ionis Pharmaceuticals, Jazz Pharmaceuticals, Kamada, Kiadis Pharma, Medicine Invention, MedRegen LLC, Miltenyi Biomedicine, Natureceuticals Sdn Bhd, NeoImmune Tech, Neutrolis, Ology Bioservices, Oncovir, OPKO Health, Organicell Regenerative Medicine, and others others are evaluating novel drugs for COVID-19 to improve the treatment landscape.
Promising COVID-19 Pipeline Therapies in various stage of development include XAV-19, Sinapultide, VIR-7831, Maraviroc, Duvelisib, VB 201, AV-001, VLA2001, T3 solution for injection, UNIKINON, UNI911, Umbilical cord derived mesenchymal stem cells, MAD0004J08, Stem Cell Educator therapy, RESP301, TD-0903, TCB008, Bemiparin, Pentarlandir™ UPPTA, Emapalumab, Kan Jang capsules, hMSC, BDB-001, Ebselen, COVI-DROPS| Placebo, STI-5656, COVI-AMG, PSC-04, S-1226, GBP510, SARS-COV-2 inactivated vaccine, SCTA01, SARS-CoV-2 Vaccine (Vero Cells), Inactivated, NuSepin, Silmitasertib, SLV213, RUTI® vaccine, Olokizumab + RPH-104, Mesenchymal stem cell (ADR-001), CYT107, Apabetalone, RTB101, RSLV-132, RBT-9, GRAd-COV2, REGN-COV2 Antibody Cocktail, ABC 294640, Upamostat, Mesenchymal Stromal Cells, Bardoxolone methyl, Telacebec, IQC-950AN, LYT-100, PUL-042, PTC-299, PLX-PAD, PLN-74809, Conestat alfa, Treamid, Melatonin, LTX-109, Selenium, Ramipril, PF-06650833, Polyoxidonium, Remimazolam, OP-101, Rayaldee, OT-101, ADM03820, OLT 1177, NVXCoV 2373, DFV890, Crizanlizumab, MAS-825, NBT-NM108, Ambrisentan, Sargramostim, Gam-COVID-Vac, mRNA-1283, mRNA-1273, MP1032, Molnupiravir, M5049, Covifenz, INOmax, MW33, COVID-19 convalescent plasma, LB1148, Mavrilimumab, and others.
The COVID-19 Companies and academics are working to assess challenges and seek opportunities that could influence COVID-19 R&D. The COVID-19 pipeline therapies under development are focused on novel approaches to treat/improve COVID-19.
To explore more information on the latest breakthroughs in the COVID-19 Pipeline treatment landscape of the report, click here @ COVID-19 Pipeline Outlook
COVID-19 Overview
Coronavirus disease (COVID-19) is an infectious disease caused by the most recently discovered corona virus, severe acute respiratory syndrome coronavirus 2 (SARS-CoV-2). The disease causes respiratory illness (like the flu) with symptoms such as a cough, fever, and difficulty breathing. Most people infected with the COVID-19 virus will experience mild to moderate respiratory illness and recover without requiring special treatment. Elderly people and those with underlying medical problems like cardiovascular disease, diabetes, chronic respiratory disease, and cancer are more likely to develop serious illness. The COVID-19 virus is primarily transmitted through droplets of saliva or discharge from the nose when an infected person coughs or sneezes. People can catch COVID-19 if they breathe in droplets from a person with COVID-19 who coughs out or exhales droplets. It also spreads when a person touches a surface or objects that has the virus on it, and then touches their eyes, nose, or mouth.
Recent Developmental Activities in the COVID-19 Treatment Landscape
In Mar 2020, Roche received Chinese approval for the use of the drug to treat patients developing severe complications from Covid-19.
Request a sample and discover the recent advances in COVID-19 Pipeline Ongoing Clinical Trial Analysis and Medications, click here @ COVID-19 Pipeline Treatment Landscape
COVID-19 Emerging Drugs Profile
REGN-COV2: Regeneron Pharmaceuticals
REGN-COV2 Antibody Cocktail (Casirivimab and Imdevimab; REGN10933 + REGN10987) is a combination of two monoclonal antibodies (REGN10933 and REGN10987) and was designed specifically to block infectivity of SARS-CoV-2, the virus that causes COVID-19. To develop REGN-COV2, Regeneron scientists evaluated thousands of fully-human antibodies produced by the company's VelocImmune® mice, which have been genetically modified to have a human immune system, as well as antibodies identified from humans who have recovered from COVID-19. The two potent, virus-neutralizing antibodies that form REGN-COV2 bind non-competitively to the critical receptor binding domain of the virus's spike protein, which diminishes the ability of mutant viruses to escape treatment and protects against spike variants that have arisen in the human population
Bucillamine: Revive Therapeutics
Bucillamine, a cysteine derivative with two thiol groups, has been shown to be 16 times more potent as a thiol donor in vivo than NAC.2 The drug is non-toxic with high cellular permeability. The basis of the clinical study will analyze if Bucillamine has the potential, via increasing glutathione activity and other antioxidant and anti-inflammatory activity, to lessen the destructive consequences of SARS-CoV2 infection in the lungs and attenuate the clinical course of COVID-19.
Mupadolimab (CPI-006): Corvus Pharmaceuticals
Mupadolimab (CPI-006) is an antibody that possesses dual properties: binding to CD73, which may reduce its suppression of the immune response via the adenosine pathway; and activating B cells, which may result in increased antibody production to antigens and the generation of memory B cells to extend protection.
VERU‑111: Veru Inc.
Sabizabulin is a cytoskeleton disruptor which by causing microtubule depolymerization has both anti-viral and anti-inflammatory activity and could be effective against the SARS-CoV-2 virus by disrupting its intracellular transport along the microtubules. Microtubule trafficking is critical for viruses to be transported, replicated, assembled, and released from the cell. In addition, microtubule depolymerization drugs that target the "colchicine binding site" of microtubules, like sabizabulin, also have strong anti-inflammatory effects, including the potential to treat the cytokine release syndrome (cytokine storm) and septic shock induced by the SARS-CoV-2 viral infection that is associated with high COVID-19 mortality rates.
Sarconeos (BIO101): Biophytis
Sarconeos (BIO101) is an orally administered small molecule in development for the treatment of neuromuscular diseases. Based on results from cellular and animal studies, it is believed that Sarconeos (BIO101) stimulates biological resilience through activation of the MAS receptor and may have the potential to improve muscle function and preserve strength, mobility and respiratory capacity in various age-related and muscular wasting conditions.
Leronlimab: CytoDyn
Leronlimab is a humanized monoclonal antibody targeted against the CCR5 receptor found on T lymphocytes of the human immune system. It is being investigated as a potential therapy in the treatment of COVID-19 infection.
Tocilizumab: Hoffmann-La Roche
Actemra/RoActemra (Tocilizumab) is being developed by Hoffmann-La Roche in phase III stage of development for the treatment of Severe COVID-19 Pneumonia. Actemra/RoActemra is an anti-IL-6 receptor biologic approved to treat moderate-to-severe active rheumatoid arthritis (RA) in adults. The IL-6 protein triggers the body's immune and inflammatory response to fight infections. But, in the case of those patients where their immune system overreacts, inhibiting IL-6 could keep the body from attacking itself.
COVID-19 Pipeline Therapeutics Assessment
There are approx. 400+ key companies which are developing the therapies for COVID-19. The COVID-19 companies which have their COVID-19 drug candidates in the most advanced stage, i.e. phase III include, Regeneron Pharmaceuticals.
For further information, refer to the detailed COVID-19 Unmet Needs, COVID-19 Market Drivers, and Market Barriers, click here for COVID-19 Ongoing Clinical Trial Analysis
Scope of the COVID-19 Pipeline Report
Coverage- Global
COVID-19 Companies: Westvac Biopharma, Xenothera, Windtree Therapeutics (NYSE: WINT), Vir Biotechnology (NYSE: VIR), ViiV Healthcare, Verastem (NYSE: VSTM), VBL Therapeutics (NYSE: VBLT), Vasomune Therapeutics Inc., Valneva (NYSE: VLA), Uni-Pharma Kleon Tsetis Pharmaceutical Laboratories, UNION Therapeutics, Trustem, Toscana Life Sciences, Throne Biotechnologies, Thirty respiratory Limited, Theravance Biopharma (NYSE: TBPH), TC BioPharm (NYSE: TCBP), Syntax for Science, S.L, SyneuRx, Swedish Orphan Biovitrum (NYSE: SOBI), Swedish Herbal Institute AB, Stemedica Cell Technologies, Staidson (Beijing) Biopharmaceuticals Co., Ltd, Sound Pharmaceuticals, Sorrento Therapeutics (NYSE: SRNE), SolAeroMed, SK Bioscience, Sinovac Biotech Co., Ltd, Sinocelltech, Shenzhen Kangtai Biological Products Co., Ltd., Shaperon, Senhwa Biosciences Inc., Selva Therapeutics, Archivel Farma, R-Pharm, Rohto Pharmaceutical (NYSE: RPHCF), Revimmune, Resverlogix Corporation (NYSE: RVX), Restorbio, Resolve Therapeutics (NYSE: RLFTF), Renibus Therapeutics, ReiThera, Regeneron Pharmaceuticals (NYSE: REGN), RedHill Biopharma (NYSE: RDHL), Red de Terapia Celular, Reata Pharmaceuticals Inc.(NYSE: RETA), Qurient Co, Quercis Pharma, PureTech (NYSE: PTCHF), Pulmotect, PTC Therapeutics, Pluristem Ltd., Pliant Therapeutics (NYSE: PLRX), Pharming Technologies B.V., Pharmenterprises, Pharmamel S.L., Pharma Holdings, Pharco Pharmaceuticals, Pfizer (NYSE: PFE), Petrovax, Paion UK Ltd., Ashvattha Therapeutics Inc. (Orpheris), OPKO Health, Oncotelic Inc (NYSE: OTLC)., National Resilience, Inc. (Ology Bioservices), Olatec Therapeutics LLC, Novavax, Novartis Pharmaceuticals, Notitia Biotechnologies Company, Noorik Biopharmaceuticals, Nobelpharma, Moderna, Moderna, MetrioPharm, Merck Sharp & Dohme Corp (NYSE: MRK)., Merck KGaA, Medicago Inc., Mallinckrodt, Mabwell (Shanghai) Bioscience Co., Ltd., Lifefactors Zona Franca, Leading BioSciences, Kiniksa Pharmaceuticals (NYSE: KNSA), Ltd., 3M, 4D Pharma, AbbVie (NYSE: ABBV), Apotex, AgelessRx, AgenTus Therapeutics, AiCuris, AlloVir (NYSE: ALVR), Apeiron Biologics, Bausch Health Americas, BeiGene, Biotest, Bio-Thera Solutions, Cadila Healthcare Limited, Cellenkos, Cellularity Incorporated, Chiesi Farmaceutici S.p.A., Clene Nanomedicine, Codagenix, Debiopharm, Direct Biologics, Eiger BioPharmaceuticals, Emergent Biosolutions, Enlivex Therapeutics (NYSE: ENLV), Evergreen Therapeutics, Faron Pharmaceuticals (NYSE: FARN), Frontier Biotechnologies, FSD Pharma, Genentech, Inc., Globavir Biosciences, Grand Medical, Grifols Therapeutics LLC, Inotrem, Ionis Pharmaceuticals (NYSE: IONS), Jazz Pharmaceuticals (NYSE: JAZZ), Kamada, Kiadis Pharma, Medicine Invention, MedRegen LLC, Miltenyi Biomedicine, Natureceuticals Sdn Bhd, NeoImmune Tech, Neutrolis, Ology Bioservices, Oncovir, OPKO Health, Organicell Regenerative Medicine, and others.
COVID-19 Pipeline Therapies: XAV-19, Sinapultide, VIR-7831, Maraviroc, Duvelisib, VB 201, AV-001, VLA2001, T3 solution for injection, UNIKINON, UNI911, Umbilical cord derived mesenchymal stem cells, MAD0004J08, Stem Cell Educator therapy, RESP301, TD-0903, TCB008, Bemiparin, Pentarlandir™ UPPTA, Emapalumab, Kan Jang capsules, hMSC, BDB-001, Ebselen, COVI-DROPS| Placebo, STI-5656, COVI-AMG, PSC-04, S-1226, GBP510, SARS-COV-2 inactivated vaccine, SCTA01, SARS-CoV-2 Vaccine (Vero Cells), Inactivated, NuSepin, Silmitasertib, SLV213, RUTI® vaccine, Olokizumab + RPH-104, Mesenchymal stem cell (ADR-001), CYT107, Apabetalone, RTB101, RSLV-132, RBT-9, GRAd-COV2, REGN-COV2 Antibody Cocktail, ABC 294640, Upamostat, Mesenchymal Stromal Cells, Bardoxolone methyl, Telacebec, IQC-950AN, LYT-100, PUL-042, PTC-299, PLX-PAD, PLN-74809, Conestat alfa, Treamid, Melatonin, LTX-109, Selenium, Ramipril, PF-06650833, Polyoxidonium, Remimazolam, OP-101, Rayaldee, OT-101, ADM03820, OLT 1177, NVXCoV 2373, DFV890, Crizanlizumab, MAS-825, NBT-NM108, Ambrisentan, Sargramostim, Gam-COVID-Vac, mRNA-1283, mRNA-1273, MP1032, Molnupiravir, M5049, Covifenz, INOmax, MW33, COVID-19 convalescent plasma, LB1148, Mavrilimumab, and others.
COVID-19 Segmentation: Phases, Mechanism of Action, Route of Administration, Product Type
Dive deep into rich insights for drugs for COVID-19 Market Drivers and COVID-19 Market Barriers, click here @ COVID-19 Unmet Needs and Analyst Views
Table of Content
Introduction
COVID-19 Executive Summary
COVID-19: Overview
COVID-19 Pipeline Therapeutics
COVID-19 Pipeline Therapeutic Assessment
Late Stage Products (Phase III)
REGN-COV2: Regeneron Pharmaceuticals
Drug profiles in the detailed report…..
Mid Stage Products (Phase II)
CNM-ZnAg: Clene Nanomedicine
Drug profiles in the detailed report…..
Early Stage Products (Phase I)
SIR1-365: Sironax
Drug profiles in the detailed report…..
Preclinical and Discovery Stage Products
SB019: Novan
Drug profiles in the detailed report…..
Inactive Products
COVID-19 Key Companies
COVID-19 Key Products
COVID-19- Unmet Needs
COVID-19- Market Drivers and Barriers
COVID-19- Future Perspectives and Conclusion
COVID-19 Analyst Views
COVID-19 Key Companies
Appendix
Got Queries? Find out the related information on COVID-19 Mergers and acquisitions, COVID-19 licensing activities @ COVID-19 Emerging Drugs, and Recent Trends
Media Contact
Company Name: DelveInsight
Contact Person: Yash Bhardwaj
Email: Send Email
Phone: 9193216187
Address:304 S. Jones Blvd #2432
City: Las Vegas
State: NV 89107
Country: United States
Website: https://www.delveinsight.com/consulting/due-diligence-services