CSNK2A1 Foundation Appoints Dr. Gabrielle Rushing As Science Program Director
Effective April 12, 2023, Dr. Rushing will lead innovative research efforts for Okur-Chung Neurodevelopmental Syndrome, an ultra-rare genetic condition.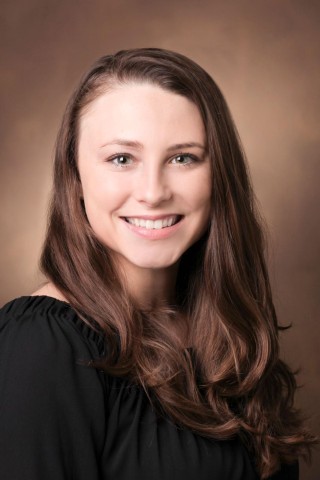 In an exciting new development, CSNK2A1 Foundation, a patient-centered 501(c)(3) nonprofit organization dedicated to advancing the understanding and treatment of Okur-Chung Neurodevelopmental Syndrome ("OCNDS"), announced the appointment of Dr. Gabrielle Rushing as their new Science Program Director. Selected by their board of directors, Dr. Rushing is a dynamic leader who will provide visionary leadership for all scientific efforts of the Foundation. She will be responsible for further developing and cultivating the Foundation's research program, which seeks to transform the lives of individuals living with OCNDS.
OCNDS is an ultra-rare genetic syndrome and was first described in 2016. Individuals with OCNDS may have severe speech delay or inability to speak, global developmental delay, epilepsy, autism spectrum disorder traits, behavioral challenges, hypotonia, and feeding difficulty. In 2016, there were only five patients reported globally. Information about OCNDS was scarce. The Foundation was established in 2018 to support innovative research and provide resources and support to OCNDS families. Over 181 families from around the globe are now part of the Foundation. In a short time, the Foundation has brought together a global team of researchers who worked on CSNK2A1 before it was linked to OCNDS and has built a robust research toolbox.
Dr. Rushing brings 6 years of patient advocacy experience and 12 years of research and project management experience to drive innovative research for rare diseases. She completed her Ph.D. at Vanderbilt University, studying how neural stem cells contribute to TSC brain tumor development under the guidance of Dr. Rebecca Ihrie. Gabrielle joins the CSNK2A1 Foundation from the TSC Alliance, a patient advocacy group dedicated to finding a cure for tuberous sclerosis complex.
As Director of Research at TSC Alliance, she established a Whole Genome Sequencing (WGS) project to generate sequencing data for research and provide CLIA-certified results and genetic counseling back to participants, developed and launched a Self-Report Portal to collect patient-reported outcomes, and led the Natural History Database and Biosample Repository initiatives including growth by over 1,300 biosamples in 3 years. Additionally, she championed efforts to utilize TSC natural history data to investigate potential disparities in care via collaboration with a TSC physician that resulted in a publication last year.
"This is an exciting time at our Foundation. Our research program is growing at a rapid rate. We are using a grant from the Chan Zuckerberg Rare as One program to welcome Dr. Gabrielle Rushing to our team as our first Science Program Director. With Dr. Rushing at the helm, the Foundation is poised to make significant progress in finding a treatment for OCNDS. Her tireless commitment to advancing rare disease research is inspiring, and we are confident her leadership will lead to significant improvements in the lives of those with OCNDS." Said Jennifer Sills, President of the Foundation.
Gabrielle worked as the PREDICT (Pharmacogenomic Resource for Enhanced Decisions in Care and Treatment) program's project manager at Vanderbilt University Medical Center before she joined the TSC Alliance. In this role, she created scientific content to create point-of-care clinical decision support for drug-gene interactions. Gabrielle has prior experience working with nonprofits. From 2016 to 2019, Gabrielle worked as the Thisbe and Noah Scott Foundation's Research Director. Currently, she resides in Nashville, Tennessee, with her partner Jeremiah and their three dogs, Honey, Willow, and Harper. She likes to read, work out, and explore new coffee shops in her spare time.
To learn more visit: www.csnk2a1foundation.org or send an email to [email protected]
Media Contact
Company Name: CSNK2A1 Foundation
Contact Person: Jennifer Sills
Email: Send Email
City: San Francisco
State: California
Country: United States
Website: csnk2a1foundation.org