Introducing WOBL Tech: Pioneering Better Living Through Cutting-Edge Technology
Founder Harold James Launches WOBL Tech to Revolutionize Home Security, Automation, and High-Speed Internet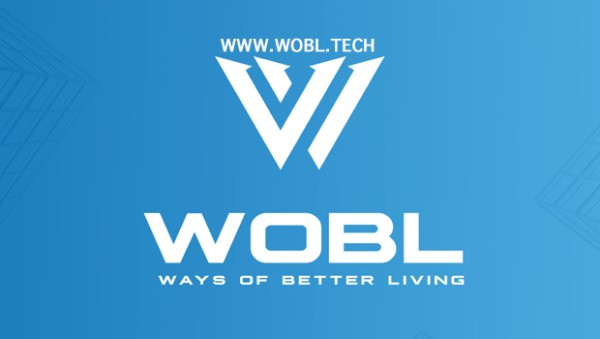 Renowned entrepreneur and visionary, Harold James, proudly unveils his latest venture, WOBL Tech – a dynamic company that redefines modern living through innovative solutions in the fields of home security, automation, and high-speed satellite internet. With "WOBL" standing for "Ways of Better Living," the company is poised to transform the way people experience and interact with technology in their everyday lives.
Harold James, the driving force behind WOBL Tech, expressed his enthusiasm about the company's launch: "WOBL Tech is the realization of my dream to create a world where technology enhances our lives and helps us achieve a harmonious balance. With our unwavering commitment to top-tier products and services, we are dedicated to revolutionizing how people perceive and engage with their digital environment.
WOBL Tech is committed to providing customers with cutting- edge technology that empowers them to live in harmony with technology. The company's visionary founder, Harold James, envisions a world where the physical and digital realms seamlessly integrate, enriching lifestyles and creating a safer, smarter, and faster living environment.
Serving a diverse spectrum of clients, WOBL Tech extends its innovative offerings to homeowners, condo proprietors, duplex occupants, townhouse dwellers, apartment lessees, and stewards of commercial establishments.
WOBL Tech is poised to redefine the integration of technology in our lives, ensuring a brighter, safer, and more connected future for all. To learn more about the company's pioneering services, please visit: www.wobl.tech
For media inquiries, please contact: [email protected]
About WOBL Tech

WOBL Tech is a pioneering technology company founded by visionary entrepreneur Harold James. The company operates at the intersection of home security, automation, and high-speed satellite internet, with a mission to empower individuals and businesses to live harmoniously with technology. WOBL Tech's portfolio includes cutting-edge products and services from industry leaders such as Vivint, Viasat, and HughesNet, ensuring a safer, smarter, and more connected future for its customers.
Learn more at: www.wobl.tech
Media Contact
Company Name: WOBL Tech
Email: Send Email
Country: United States
Website: www.wobl.tech